We took this ship to Estonia, it was supposed to be fast, it took about 100 minutes to go the 50 miles to Tallin, Estonia.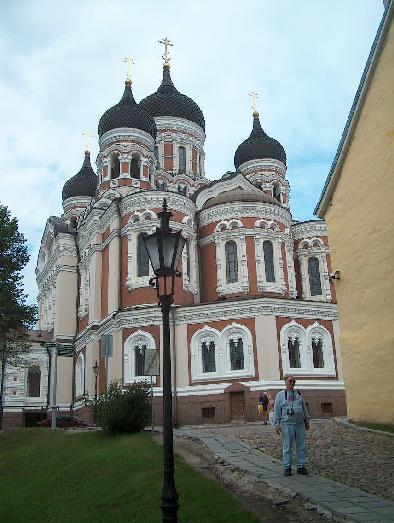 Churches, churches, this one in Estonia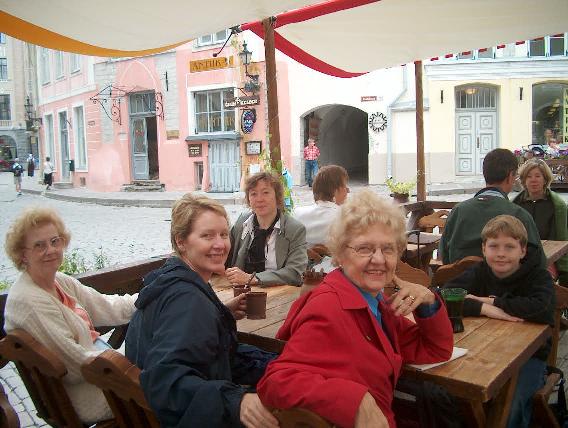 In the Old City of Tallinn, Estonia. We were told by our tour director that they would take Euros for money, not really true. Our waiter at this outdoor eatery said only Estonian money or credit cards. When I told him all I had was Euros for the tip he somehow made an exception. The young boy, John, was a real pleasure, very mature. His mother and grand mother are closest to the camera, Dot, from N.H. is at the front left. Very pleasant person to talk to, she and I were the only ones not with someone.
These are beggars in Estonia, when someone put money in their cup, they quickly emptied their cups into their pockets so they looked like they had nothing. Teachers in Estonia make $175 a month so maybe these were teachers?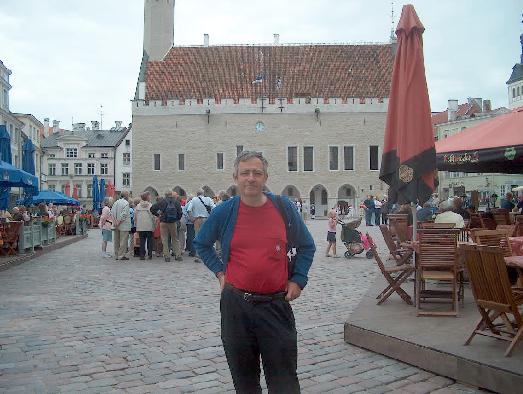 Old Town Square in Tallinn, out Tour Director told us to wait to buy until we got to Estonia because it was so cheap. Good thing I did not wait, food was cheaper (not cheap), everything else was similar to U.S. prices.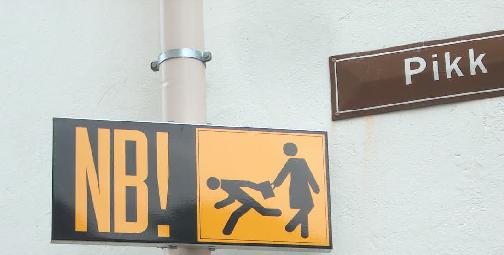 Sign in Estonia that warns of pick pockets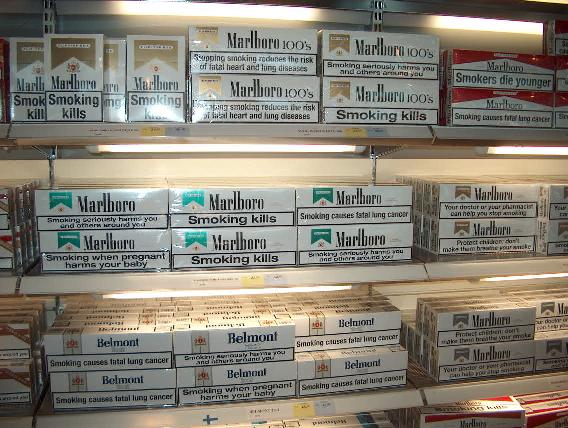 At the Helsinki airport it was clear they want you to know cigarettes are a bit risky!
Click to see Burt's other travels:
My RV trip across the USA
http://k1oik.angelfire.com/rvusa
My trip to Egypt
http://k1oik.angelfire.com/egypt
My trip to Switzerland
http://k1oik.freehostia.com/ch/
My hiking trip to New Hampshire
My hiking trip to Vermont
http://k1oik.freehostia.com/vt/
My hiking trip in Arizona
http://k1oik.freehostia.com/arizona/
My trip to Maine
http://k1oik.freehostia.com/maine/
My trip to France
http://k1oik.freehostia.com/france/
My trip to Scandinavia
http://k1oik.freehostia.com/goahead/
My trip to Nova Scotia
http://k1oik.freehostia.com/ns/
My trip to New York City
http://k1oik.angelfire.com/nyc
Send mail to burt2@rocketmail.com