Burt's Trip to Vermont May 2008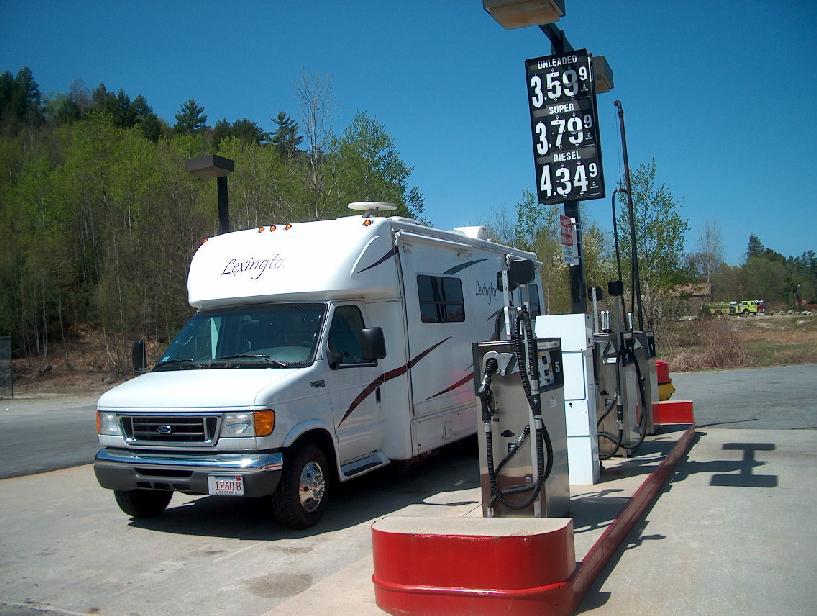 This was a very unusual gas station, there was not a living human being around. When they mean self serve in Vermont, they mean it. One picture was taken on Sunday, the other the following Saturday, look carefully to find the key difference.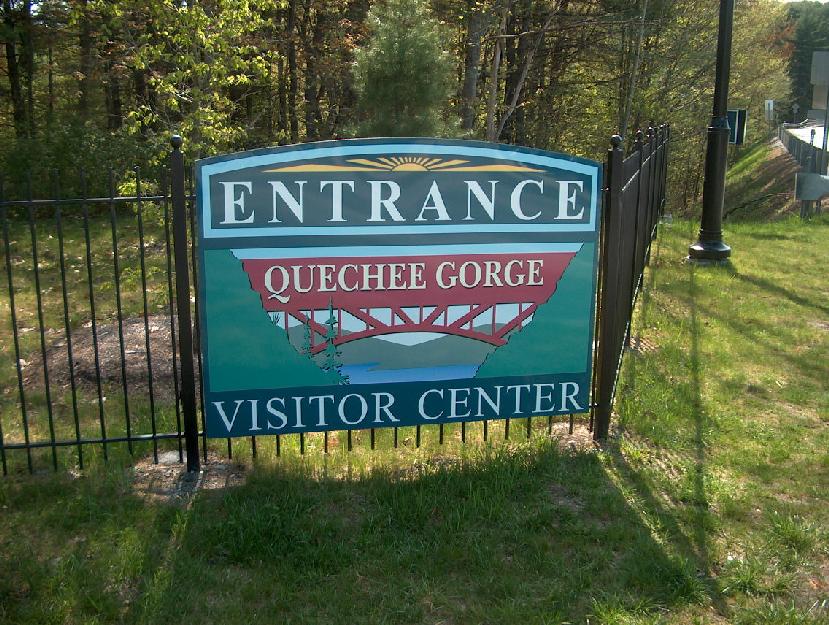 The excitement was building as I heard this was the "Grand Canyon" of Vermont. I was so excited I was ready to pee.

Only 150 feet to go, oops, they left of a zero, they meant 1500 feet.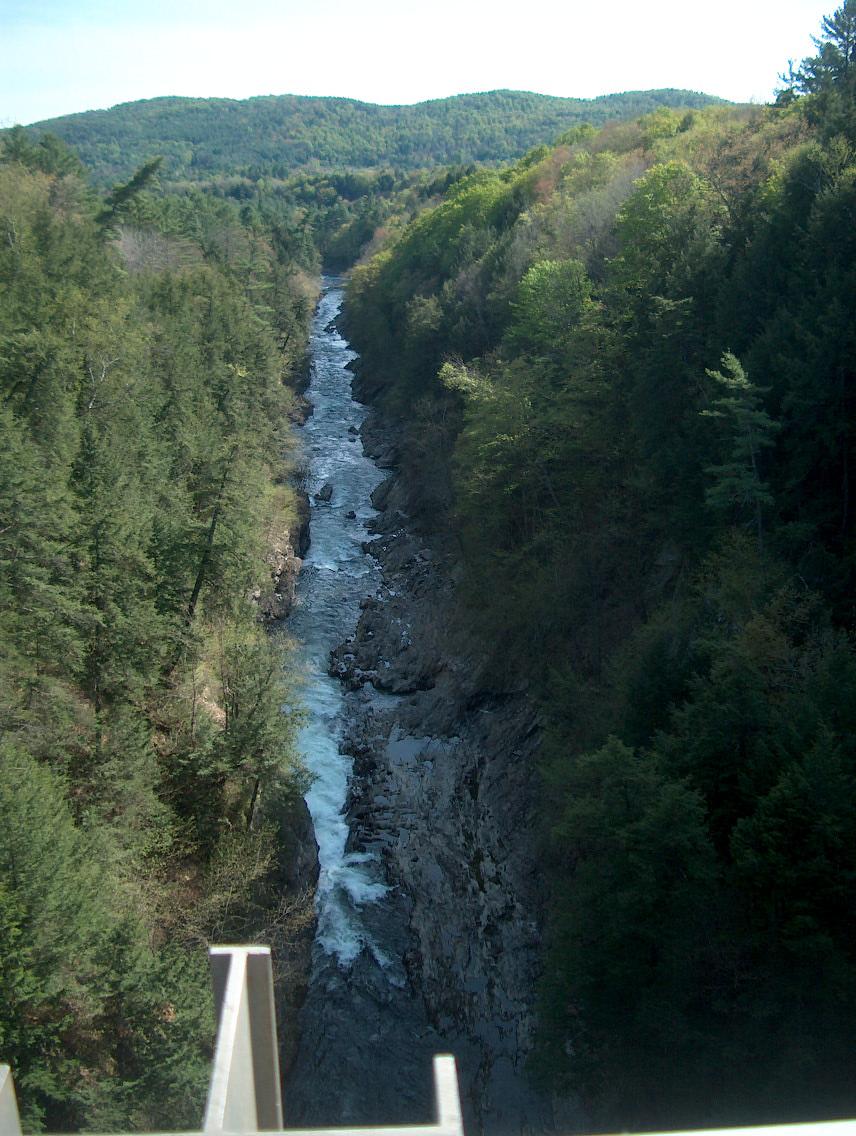 There it is, the Grand Canyon of Vermont, I could hardly contain myself, not!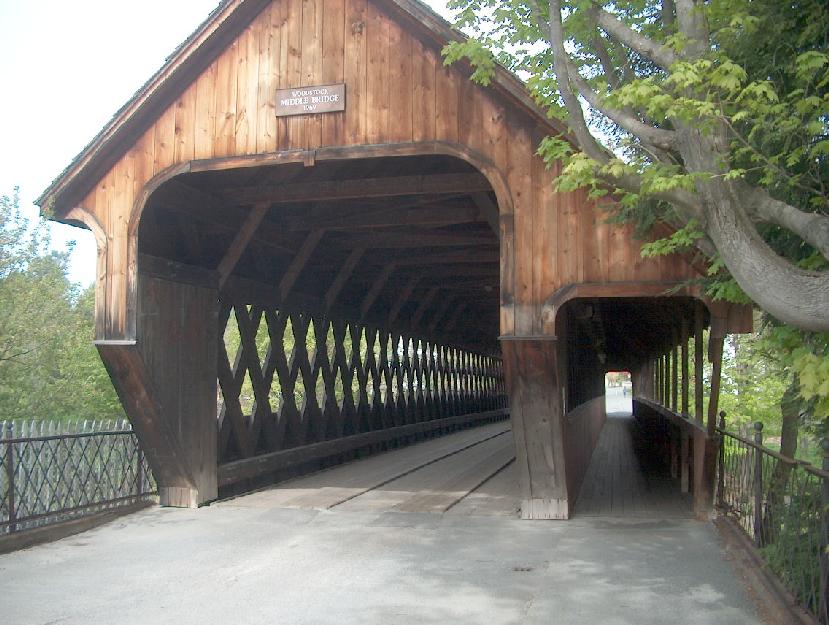 Next I headed to hike Mount Tom in Woodstock, Vermont. Small problem, my RV would not fit. So I had to hike to the hike.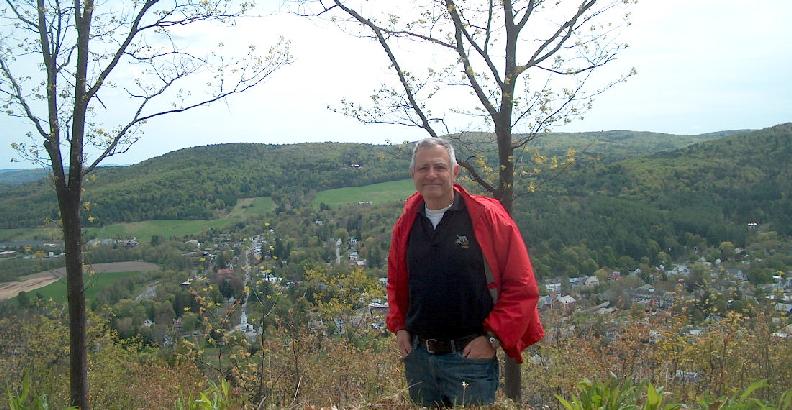 On top of Mt. Tom overlooking Woodstock, Vt. It was so strenuous (not). The book says, "Mount Tom dominates the center of Woodstock. It's 1,250'. If you are fit, it will take you about 30 minutes to reach the top." I must be fit. What I did not know is a fever was building, it got to 102 later.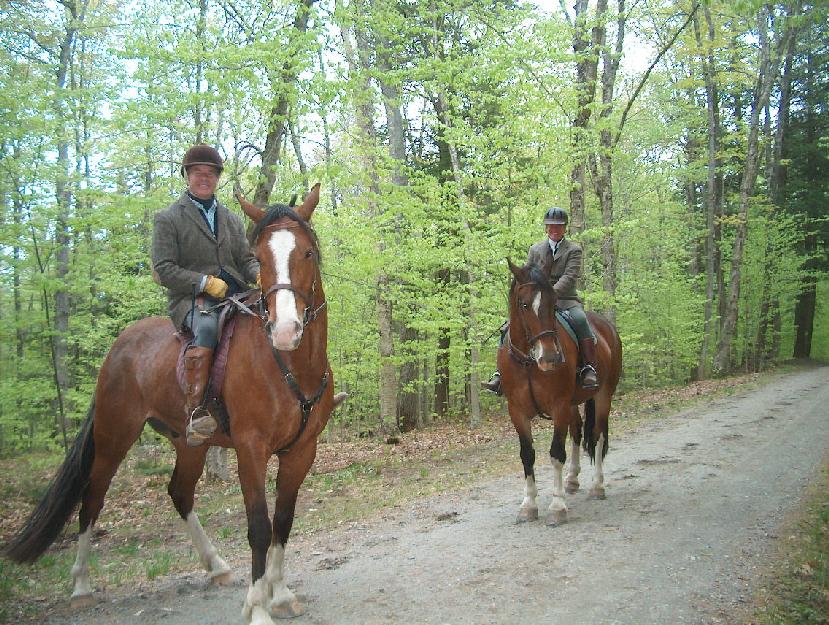 On the way down I ran into these two transports. I believe they were each rated at 1 hp each. Later I almost stepped in their exhaust.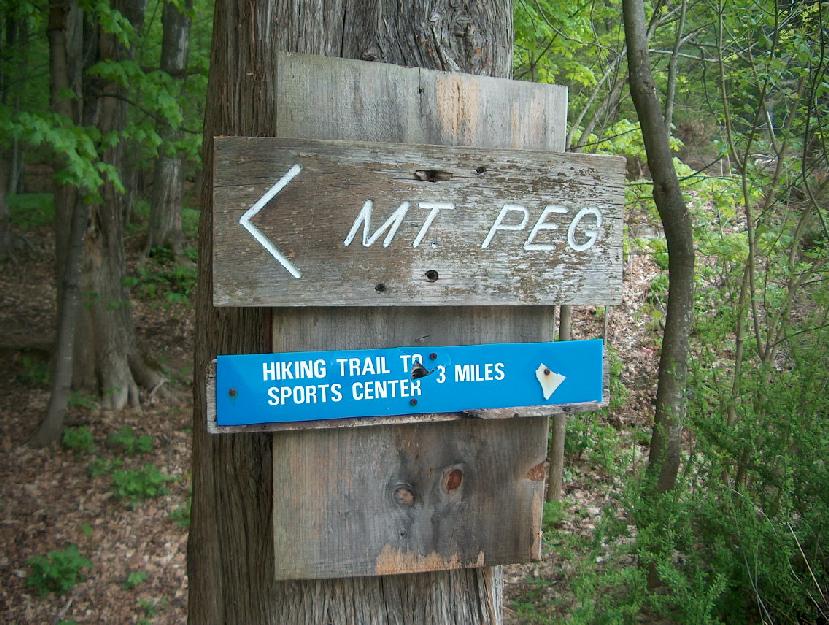 This mountain was a joke, 350 feet attitude gain but on the trail these signs in the woods, see below.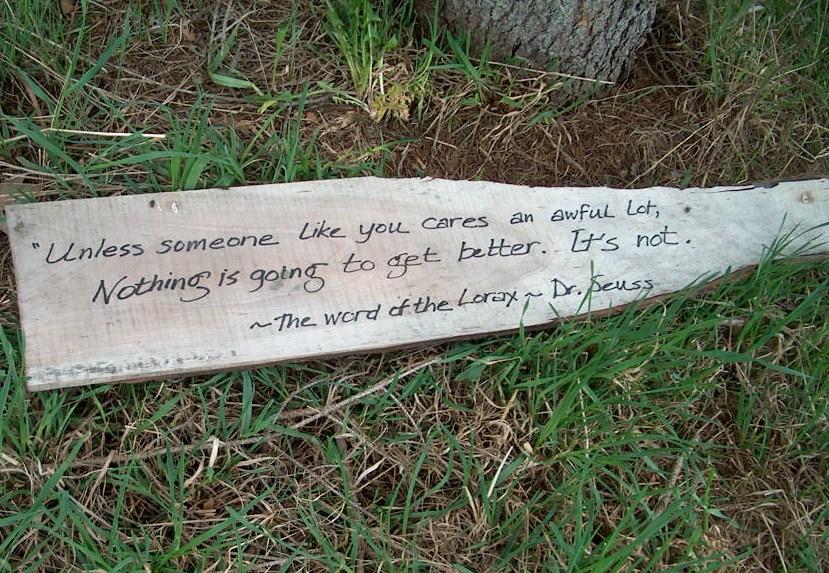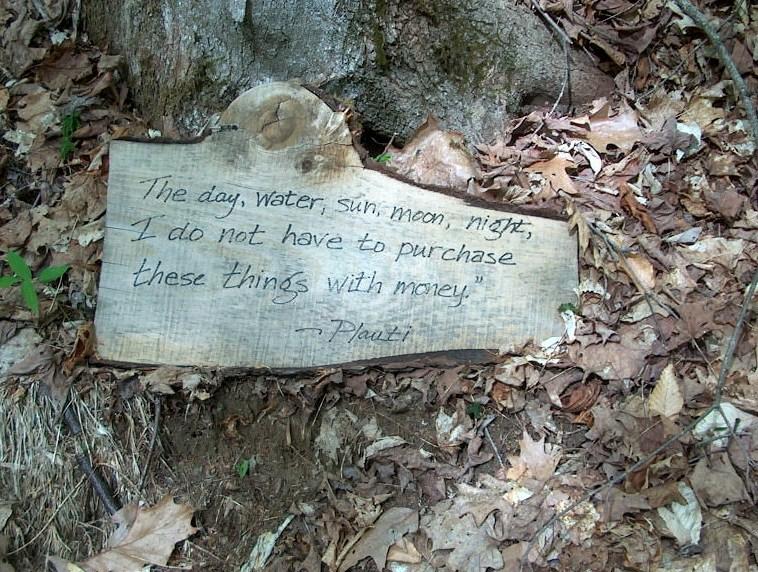 Click here to see Burt's travels
Send mail to burt2@rocketmail.com