(to see Samantha)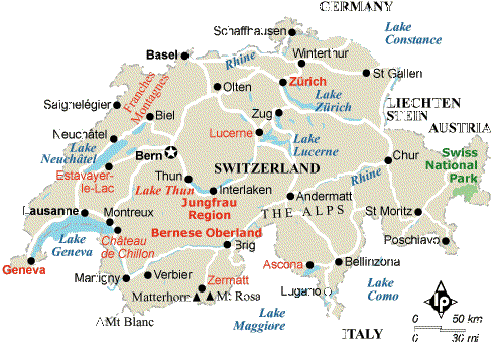 On December 25, 2004 I left Cape Cod to visit my daughter who works in Lucerne, Switzerland. I landed in Zurich, took a train with her to Lucerne and later took a train myself to Zurich for a day and Bern for a day. What follows is a "different" look at Switzerland.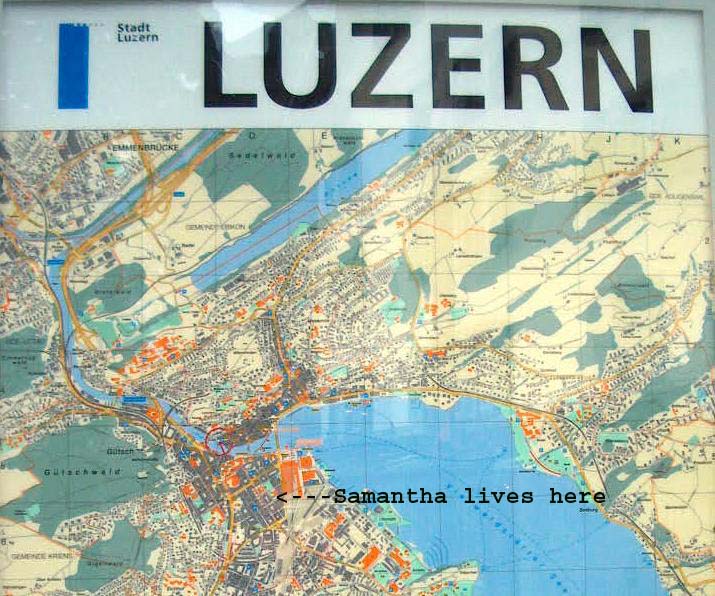 The train station is the orange block near Lake Lucerne.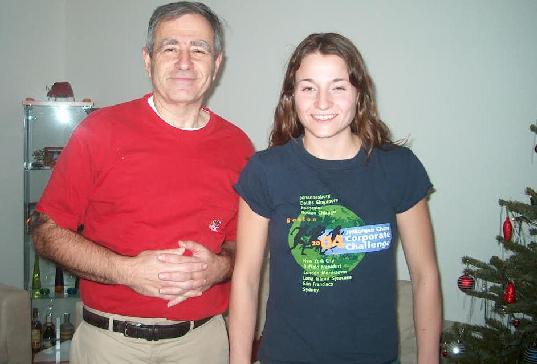 Samantha met me at the airport and we took the train to Lucerne where she had prepared a delicious Christmas turkey dinner with all fixings in her apartment. You can barely see her tree, several days before she had purchased the tree, dragged it a mile to her apartment, found out it did not fit the stand, dragged it back to the dealer where he shaved the trunk and she dragged it back. She had a duplicate key made for me to the apartment, I later found out if it was lost she would owe the land lord 1000 francs ($890) because he would have to re-key the whole building.
On December 27 I toured Lucerne on my own, it is the land of bakeries, they are everywhere.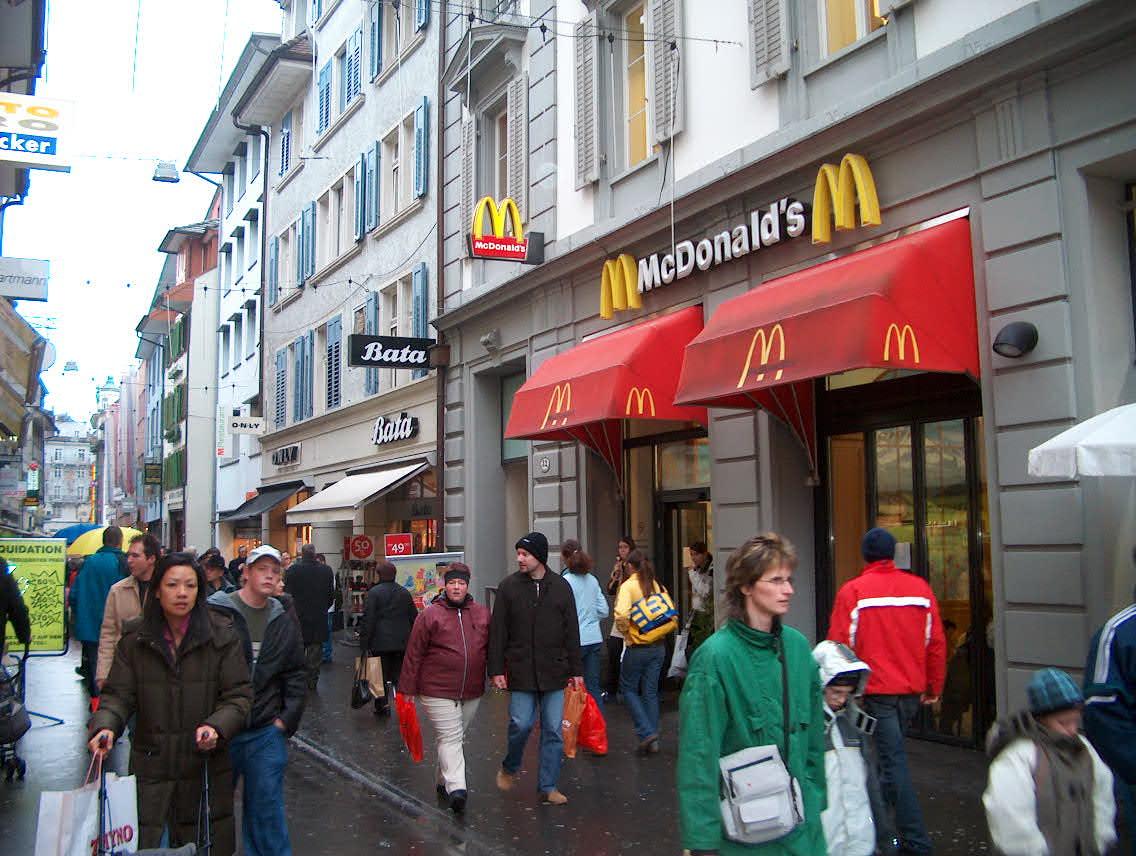 This is in "Old Town" Lucerne, as you can see it is not only the land of bakeries, it is the land of McDonalds. It seems every European town has an "Old Town", they really ought to be called tourist towns. The McDonalds are VERY popular and VERY expensive, mostly by young people.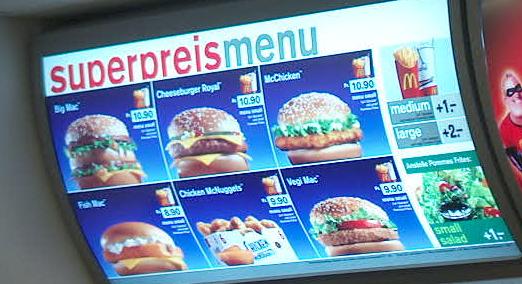 Here is the menu in McDonalds, a Big Mac, drink and fries cost 10.90fr (about $9.90). Small fries only is about $3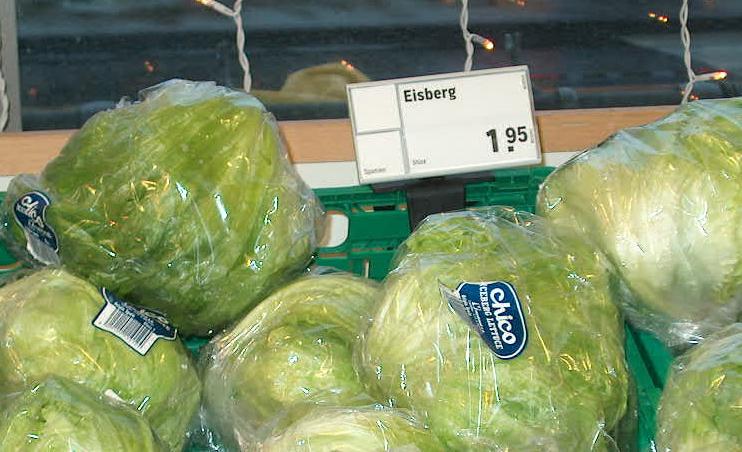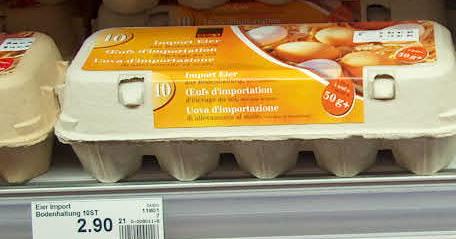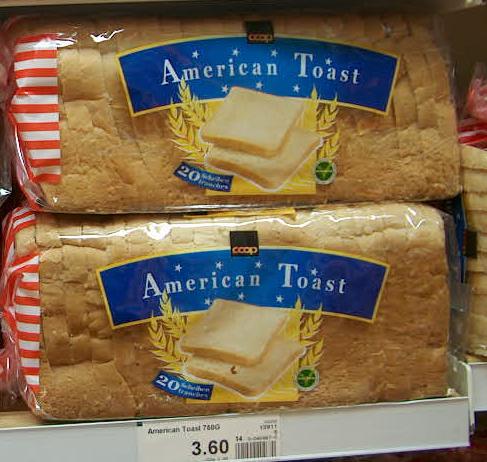 Prices are very high in Switzerland, although lettuce is reasonable. Bread is about $3 a loaf, gas is about $5.50 a gallon. Eggs are about $2.50 for ten (why do you think they are not sold by the dozen?) (What idiot takes pictures in a supermarket?).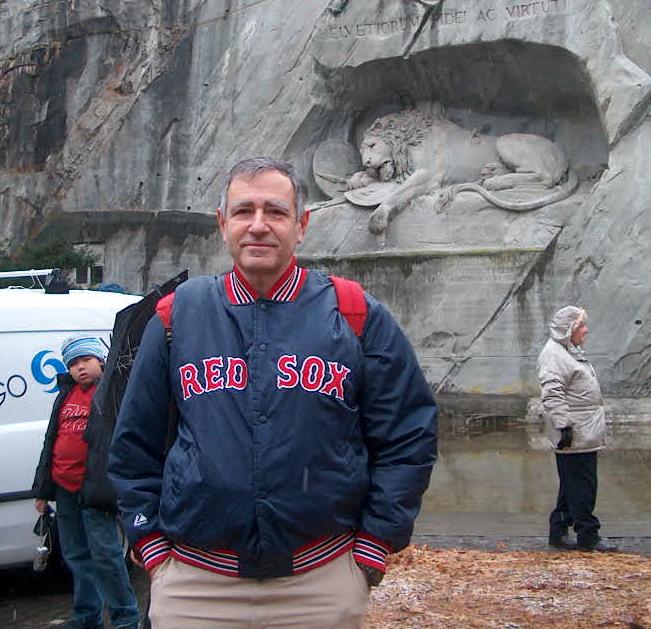 One of the tourist attractions, "The Lion", right next to the glacial park. The ONLY reason I am wearing a "Red Sox" coat is it is my daughters and it was light enough to be able to dress in layers. I had a Patriots jacket my daughters gave me but told me not to wear because it did not handle rain well.
Click here for next page of Burt's visit to Switzerland

Click here to see Burt's other travels

Send mail to burt2@rocketmail.com