Burt and Coral's Trip to Nova Scotia June 24-July 1, 2007
This was the view from our camp site in Maine, notice Coral's dogs Cujo (black) and Kokomo. The pads are for the dogs. The bowls are for the dogs, The shower on the side of the RV is for the dogs. The bed in the RV was for the dogs. Even the steak was for the dogs. I ate a frozen dinner which really was for the dogs, in a manner of speaking.
Upon arriving at a campground along the Maine coast, Coral (my oldest daughter) awoke early at 5 AM, outside near the lake was biker, a man who had traveled from N.J. He was different than the other biker I met in Colorado, this fellow stayed at the best campgrounds. He drives a truck in his real life.
We took a paddle boat on to the lake. The dogs were outfitted with life jackets. They barked too much so Coral threw them overboard. They barked less.
We paddled out to an island, Coral named it "Poop Island" because there was quite a bit on it. I have a real handle on the dog. Notice the wicked girl in the background.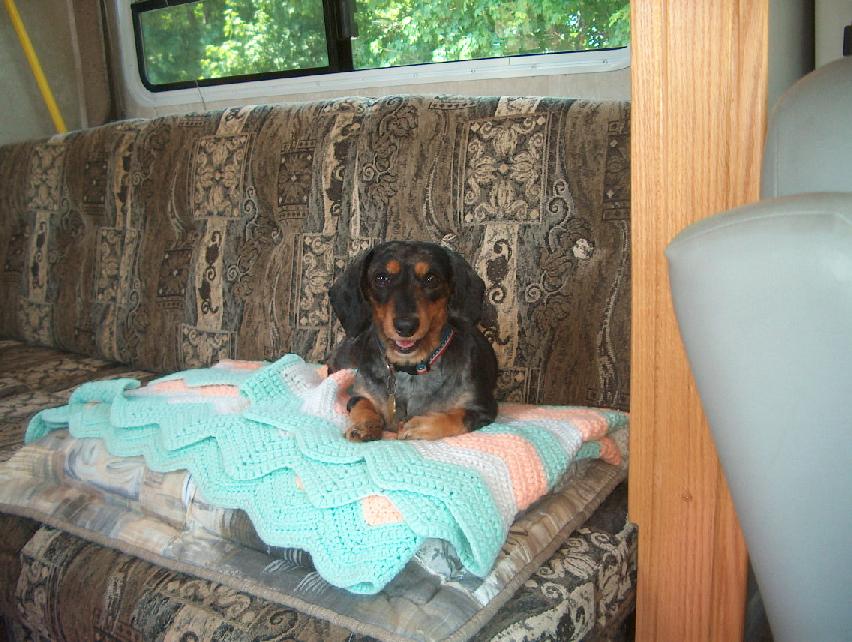 I hope Coral's dog is comfortable.
In Maine their hobby is road work, we were stopped for 20 minutes here, and two other places 10 minutes. Maine also had three tolls. In my entire trip to Arizona in May I hit only one toll, one highway stoppage.
The Canadian border where agents in bullet proof vests from Canada seized our illegal stash ($40 worth of dog food). They said it could contain mad cow disease. Strangely they sold the same exact dog food at the supermarket in Moncton, New Brunswick (Canada)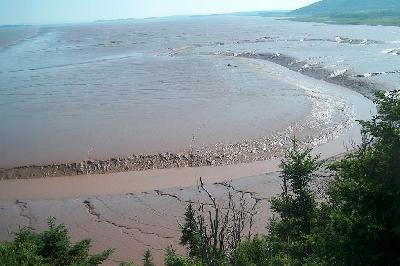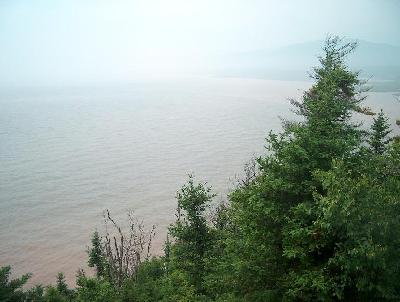 Bay of Fundy at low tide, then same picture at high tide
Hopewell Rocks, Bay of Fundy. The tide rises 30 feet and people are warned to get out, their other choice is to climb in a high rock and wait 2-3 hours.
Waiting for the tide to come in. When the dogs float, I will leave.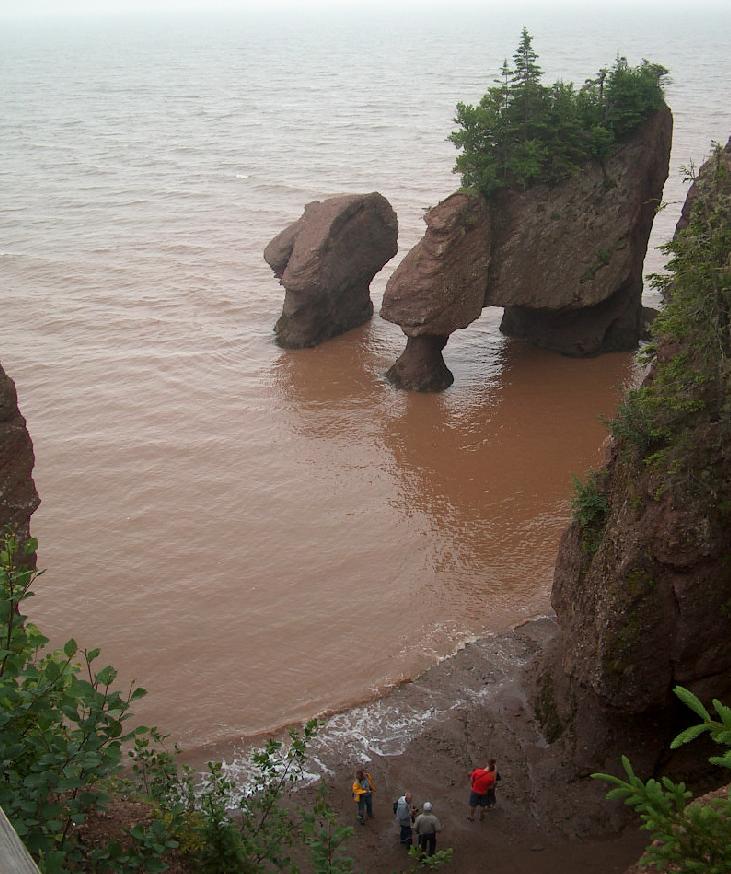 Not quite high tide, compare with the picture above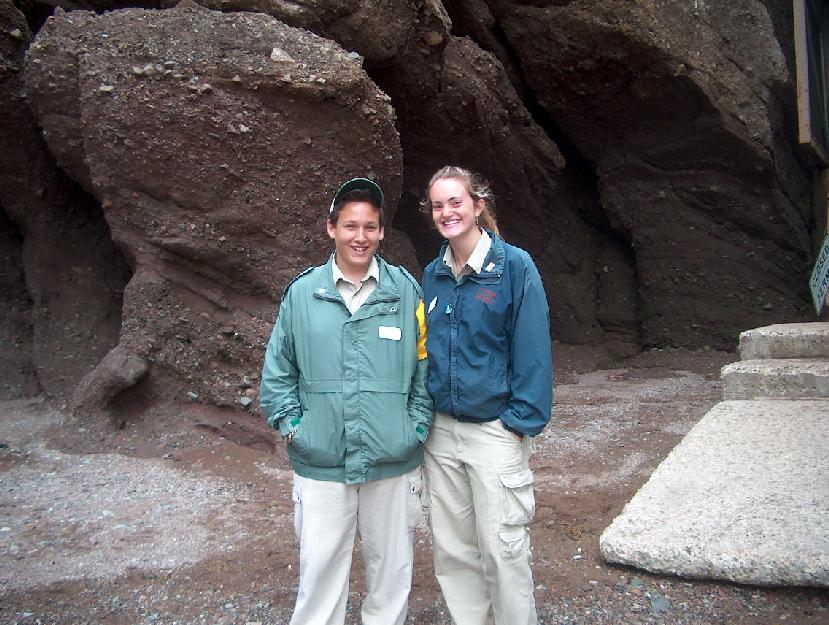 The guides at Hopewell Rocks, the girl is bilingual (French) and is 17 years old. She said no one in their right mind swims in the Bay of Fundy, she said it was 10C (50F). She said the thunderstorms the night before were the worst she saw.
The pine forest was VERY thick.
Click for more of the Nova Scotia trip
Click here to see Burt's travels
Send mail to burt2@rocketmail.com