Burt's Trip to Mount Desert Island in Maine Labor Day Week 2007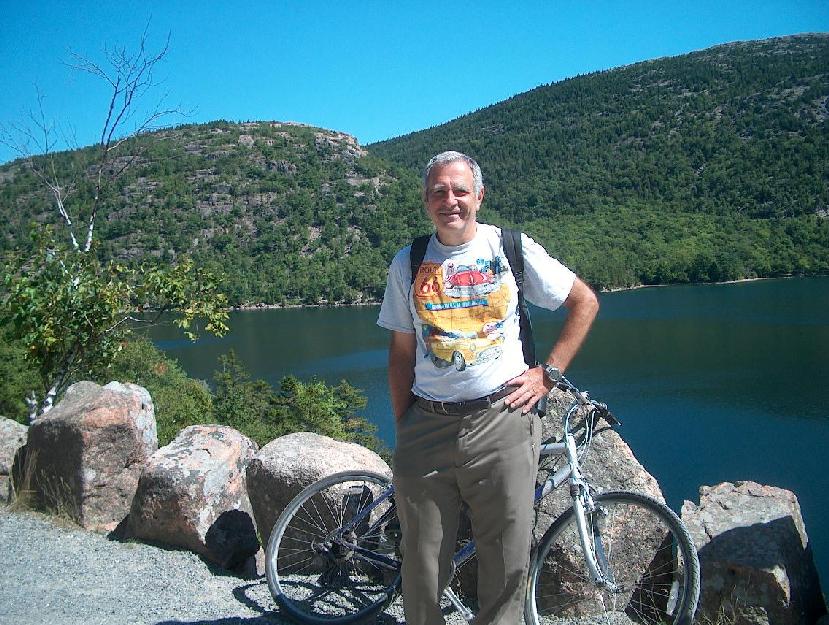 On the Carriage Roads there were a few scenes like this but not nearly as many as the tour books lead you to believe.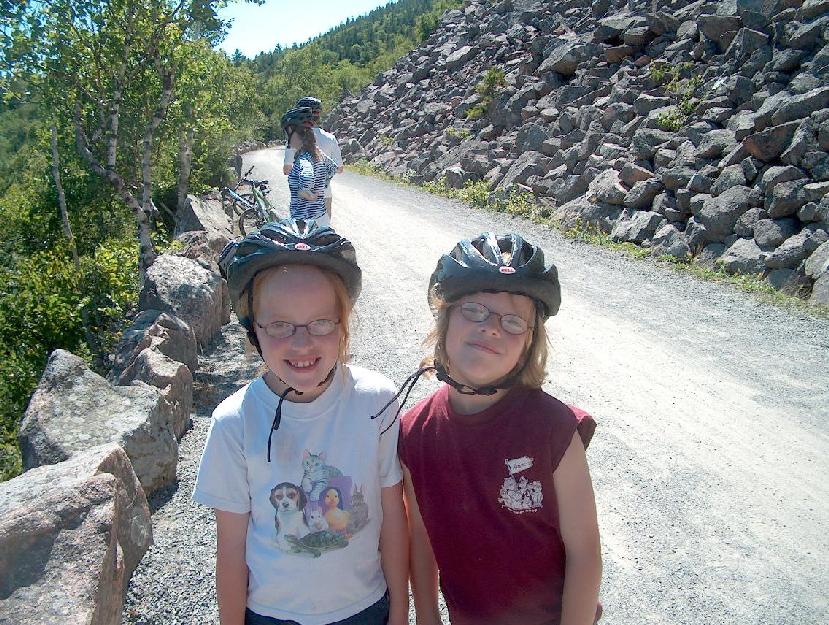 I am pretty good at guessing kids ages. I guessed the shorter one was 9, wrong, then 10, wrong again, then 7, wrong again, she was eight. I figured I would have better luck with the taller one. So I guessed older= taller. She was not 9,10, or 11. I tried 7, wrong. She clearly was not 6 and since they are siblings how could she be eight?????? The taller one is older by the way, but not by much.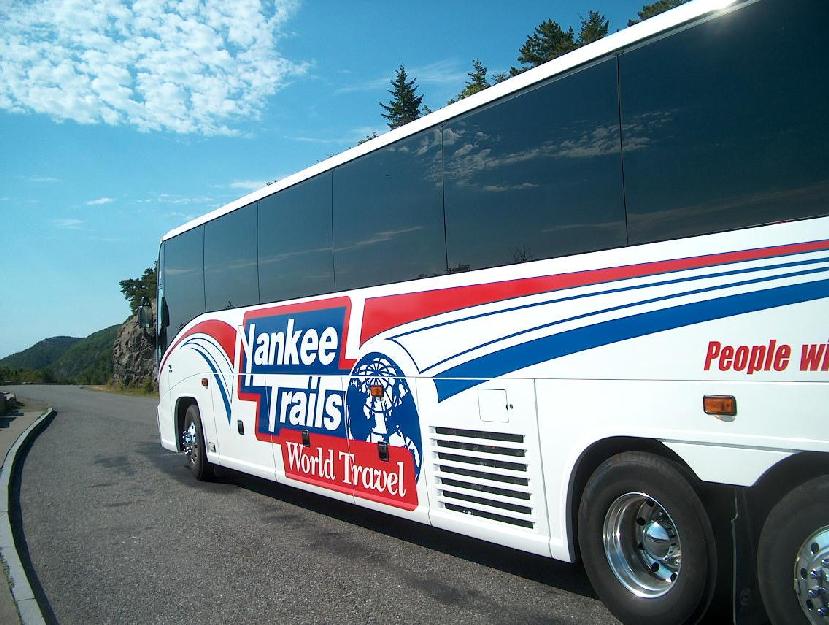 After a day on the Carriage road, the next day I decided to try the PAVED Park Loop road, figuring it would be easier and certainly more scenic. My goal was to bike the Acadia loop road (20 miles), there were terrible hills where I went 3 mph, and 30 mph on the downside. I could have at anytime taken a free bus to go back. It was a beautiful ride
with overlooks of the Maine Coast and ocean. I stopped at an overlook and what pulls up, a tour bus with 40,000 old people. How could people my age sit on their butts on a smelly bus while I rode my bike? Plus there was no peace with the driver revving the engine.
As I was biking I passed this guy as he was snoozing when I caught up to him I found out he had biked to Maine from New Bedford. He is from Texas and was desperate to get out of New Bedford. If you had been to New Bedford you would know why. Try and Google (new Bedford pool table bar).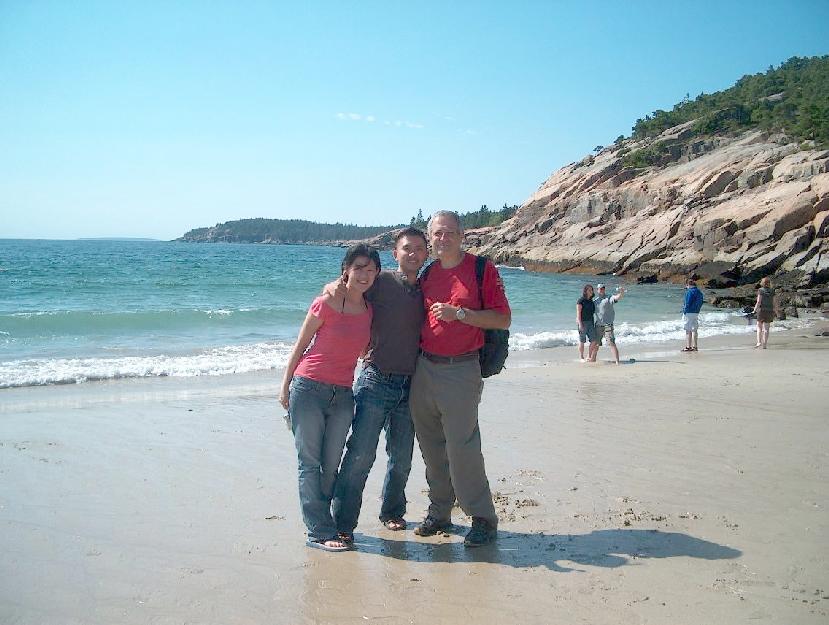 I met a Chinese couple at a scenic overlook, we talked about China and the U.S. I found out it was not that hard to get around Shanghai. I next stopped at a beach and there they were again. Jo (the girl) from Conn. gave me grapes.
Next I biked a long way up many hills and was pooped, took a rest, but how did I take this picture? I am holding my camera?
As I was resting the Chinese couple (Ryan and Jo) stopped to talk. This was the third time we met. They were amazed on a bike I was constantly ahead of them. We talked about Ryan's job in Info Tech.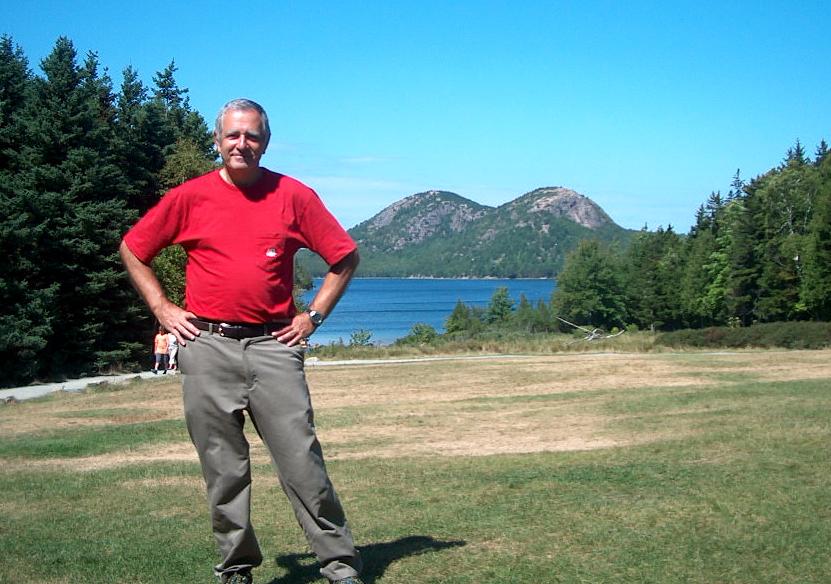 I next stopped at the Jordon Pond rest area where they have a very expensive restaurant. So I just bought cheese crackers and a Klondike bar and picnicked here in front the Cleavage Mountains. I wonder where they got that name? But guess who comes walking by? See next picture.
They're back!
Ryan and Jo went off to spend time at Jordon Pond and I went off to bike to Bubble Rock but guess who I saw there? Try hard now to guess before you scroll down.
Clearly we were meant to be together for the day. They changed their plans to go to Cadillac Mountain and we all hiked up to Bubble Rock. I should point out that the greatest joy I have from traveling are not the sights but the people you meet. Ryan and Jo were the highlight of the trip.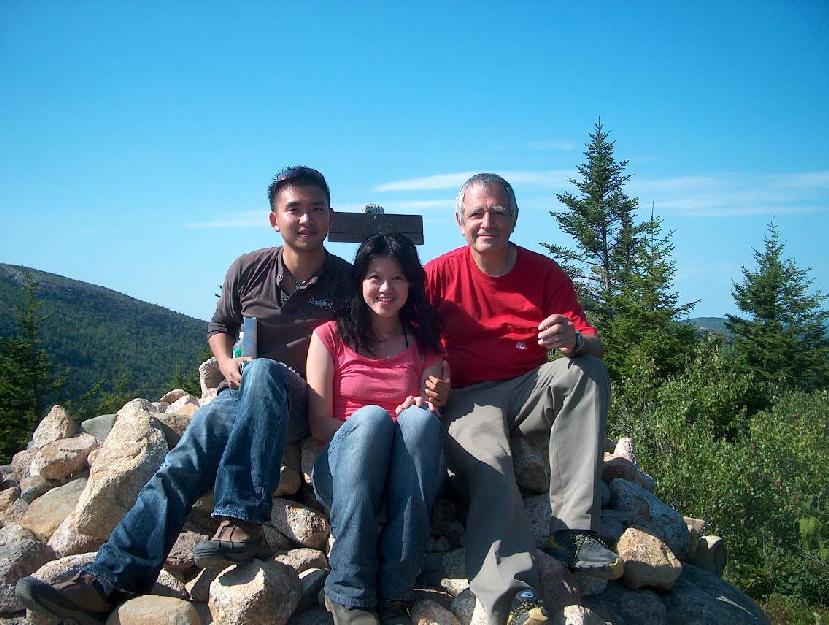 From the sea to the mountains with Ryan and Jo. The peak of South Bubble Mountain.
Bubble Rock as seen from the road.
Bubble Rock as seen with Jo. This is my last picture of Jo, she pushed too hard.
Eating by the ocean who paddles by the next day? I guess Jo survived her fall off the cliff.
Click here to see Burt's travels
Send mail to burt2@rocketmail.com